---
Home ¦ CV ¦ Courses ¦ Publications ¦ Data Protection ¦ Credits ¦ DE ¦ FR ¦ ES ¦ NL
---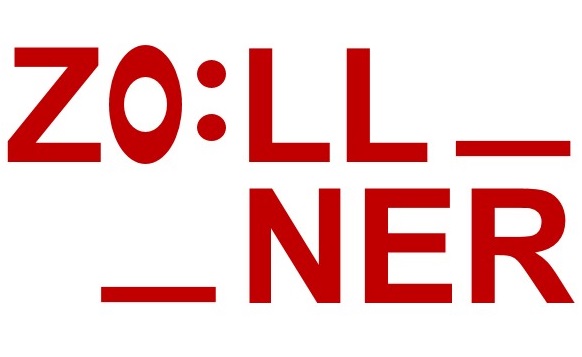 Academic CV
Oliver Zöllner is a professor of media research, media sociology, digital ethics, broadcast journalism and inter­national communi­cation in the Digital and Media Economics programme at Stuttgart Media University. He also teaches as an honorary professor at the Univer­sity of Düssel­dorf. From 1997 to 2004 Zöllner was director of the market and media research department of Deutsche Welle, Germany's inter­national broad­caster. As a visiting lecturer he delivered communication and media research courses at various German univer­sities from 1996 to 2006.

Oliver Zöllner is an expert on questions of digitisation, digital transformation and related aspects of reflexive media literacy and digital ethics. His areas of expertise also include forms of persuasive communi­cation, the strategic represen­tation of states in the system of international communication (public diplomacy, nation branding, competitive identity) as well as processes of identity formation in societies, e.g., in the context of migration debates or with a view to cultural minorities. Zöllner's academic roots lie in researching the role of communi­cation in large-scale organi­sations (media institu­tions, the military) and in the analysis of cultural artifacts (images, sounds, everyday objects, art) and the cultural practices associated with them. Formerly a journalist and management consultant, Zöllner attaches great importance to the public communi­cation of his research and his ideas and thus is a regular guest on the lecture circuit. At home he feels like a tourist.
---
---
Studied communication and media research; history of art; drama, film and television studies; and Chinese history at the Universities of Bochum (Germany), Vienna and Salzburg (Austria).
1993: M.A., University of Bochum, with a PR-theoretical analysis of the German Armed Forces' Academy for Information and Communication.
1993-96: Freelance journalist specialising in worldwide media industry coverage.
1996: Dr. phil., University of Bochum, with an empirical study on the British Forces Broadcasting Service (BFBS).
1996-97: Researcher in the audience research department of Südwestfunk Broadcasting Corporation, Baden-Baden.
1997-2004: Director of the market and media research department of international broacaster Deutsche Welle, Cologne/Bonn.
1999-2000: Chairman & 2000-04 treasurer of the Conference of Inter­national Broad­casters' Audience Research Services (CIBAR) association.
2004-06: Independent consultant for international market and media research, Essen.
1996-2006: Visiting lecturer for communication and media research at the Universities of Bochum, Bonn, Dortmund, Dresden, Düsseldorf, Erfurt, Osnabrück and Paderborn.
Since 2006: Professor of media research, media sociolology and media ethics at Stuttgart Media University (HdM).
Since 2006: Professor honoris causa for communication and media research at the University of Düsseldorf.
Since 2010: Chairman of the Stuttgart campus radio HORADS 88.6 FM.
Since 2014: Co-director of the Institute of Digital Ethics (IDE) at HdM.
Since 2022: Co-editor of the book series "Medienethik | Digitale Ethik".
Affiliations:
German Communication Association (DGPuK)
German Philosophy Association (DGPhil)
Intercultural and International Communication Network (IIC)
Editorial Advisory Board of the "Global Media Journal: German Edition" (GMJ)
---
---
Startseite ¦ Vita ¦ Lehre ¦ Publikationen ¦ Datenschutz ¦ Impressum ¦ DE ¦ FR ¦ ES ¦ NL
---